The Wacky Adventures of Ronald McDonald Episode "The Legend of McDonaldland Loch" (Limited Release 2003 VHS)
Comments

15
834pages on
this wiki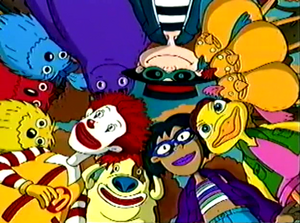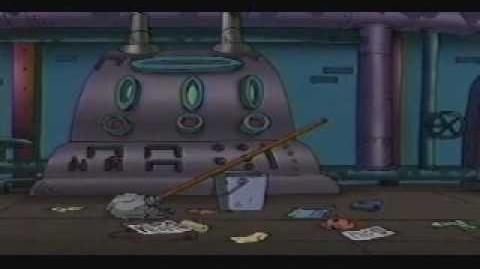 The Wacky Adventures of Ronald McDonald is a 1998-2003 cartoon produced by the ka-chew! division of Klasky Csupo, consisting of six episodes, each released on seperate VHS tapes, one of which only being available for purchase online in the mid-2000s.
Since the six volumes' releases, the first five have turned up online in the form of VHS rips, but the final volume (the one that was only sold online) has since become an incredible rarity, with no copies of the tape having turned up for years (though several copies have allegedly been sold on eBay and the like throughout the last decade; this, however, has not been confirmed). Titled "The Legend of McDonaldland Loch" (originally titled "The Monster O' McDonaldland Loch"), the episode was made available for purchase on Klasky Csupo's cooltoons.com (now cooltoons2.com) store on Jan 30, 2003. The plot involved Ronald and the gang travelling to Scotland, where they come across a scientist who is attempting to create a robotic replica of the Loch Ness Monster. Meanwhile, the real Loch Ness Monster befriends Birdie, who desperately tries to keep its existence a secret.
According to the Wayback Machine, the tape was available for purchase all the way up until at least March 6, 2005, though for some reason, it appears that not many people ended up buying a copy, skyrocketing its value years later (as it is now practically impossible to track down).[1] The only pieces of footage from the episode that have managed to find their way online exist in the form of a short preview clip seen at the end of the fifth volume, "Have Time, Will Travel" and as four screenshots that were released on the cooltoons2.com website.[2] Incredibly, not even the VHS cover art of the legendary final volume has surfaced.
References
Edit
↑ Archive of the VHS' original purchase page, courtesy of the Wayback Machine (March 6, 2005). Retrieved 29 Jul '13.
↑ cooltoons2.com page on the series, featuring four screenshots from the rare episode. Retrieved 29 Jul '13.